In New Jersey, it's a felony to transport a slingshot. It's also a felony to possess without an "explainable lawful purpose"
However, possession in your home with an "explainable lawful purpose" appears to be allowed, and membership in this club for sporting activities should afford such
a lawful purpose
.
The Cub Scout guide offers great safety advice on shooting slingshots. If scouts did so in NJ they would be considered criminals.

Please note this does not constitute legal advice or an attorney-client relationship





Check out our online magazine




About Slingshots
We are a grassroots volunteer org, whose purpose is to decriminalize slingshots in NJ and develop the sport, create community and support worthy causes.

MEMBERSHIP
To become a Provisional Member of SlingshotNJ--with the intent of participating in the sport in a safe and lawful manner in compliance with New Jersey's "explainable lawful purpose" provision--please submit your email above, and then email us the below Application & Affirmation. SlingshotNJ will then email you a Provisional Membership Certificate.
Provisional Membership is free, but as we organize this club we will be issuing full memberships, safety & training certificates, collecting dues etc. If you want to help us out in our mission you can mail a check or send a donation via Paypal.
LEGALIZE SLINGSHOTS!
bikers must die!
!
A goal of SlingshotNJ is to assure that the possesion and use of slingshots in a peaceable sporting context is decriminalized in NJ

BILL INTRODUCED BUT
STALLED IN COMMITTEE

NJ State Assemblyman Ronald Dancer (R-Ocean) introduced Bill A4434 to remove slingshots from the list of 'per se" felony weapons and decriminalize the possession or manufacture of a slingshot in New Jersey.

Unfortunately, after being referred to the Assembly Law and Public Safety Committee in May of 2015, it has wallowed there and no other action has been taken.
May '15 Legislative Session)


Slingshots were mistakenly criminalized instead of
slungshots
due to a legislative scrivener's error.

As slingshots are essentially outlawed in our state, our first goal is to lobby to help make this popular hobby legal.
Given the ludicrous nature of this mistaken law (making this traditional childhood pastime a felony alongside machineguns) and its marked unpopularity, we have a great chance of getting it repealed . . .
But your voice must be heard
.
Nappen II: New Jersey Gun, Knife & Weapon Law
by Evan Nappen:
"Slingshots became banned in New Jersey when the law was adopted because some idiot didn't know the difference between a 'slungshot' and a slingshot. Originally the prohibition was to be for 'slungshots' which is something similar to a blackjack and primarily used for hitting people on the head. Unfortunately some legislative geek changed the 'U' to an 'I' and slingshot became a 'per se weapon.'"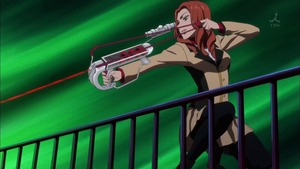 The relevant NJ statutes:
Regarding possession without any explainable lawful purpose ,
2C:39-3 et al
Regarding transporting and manufacturing:
2C:39-9